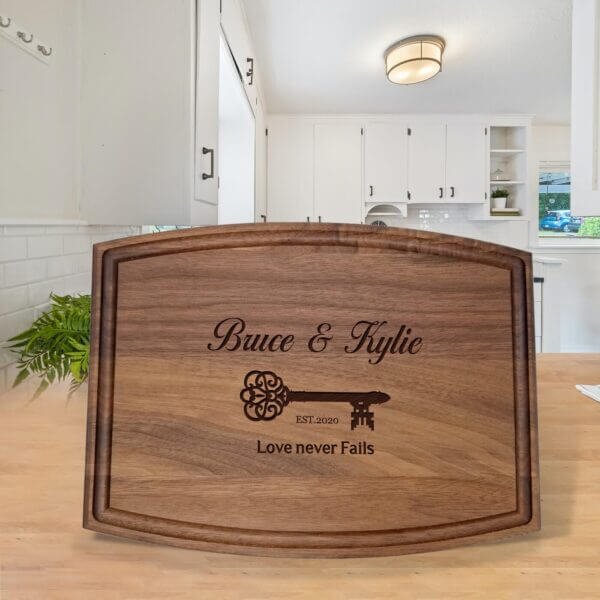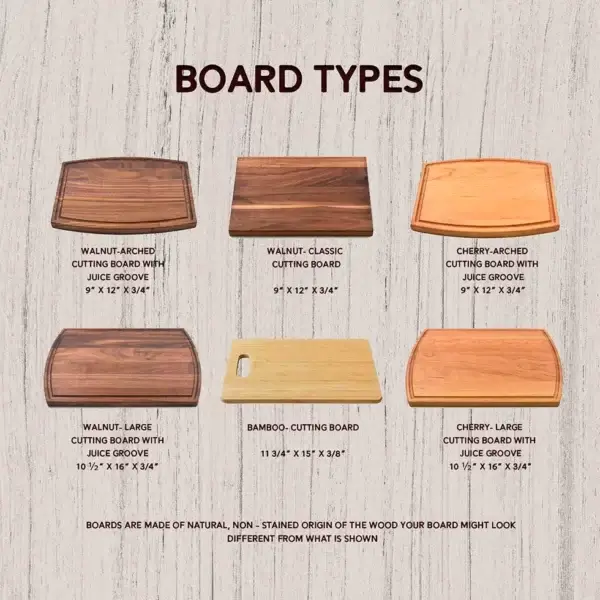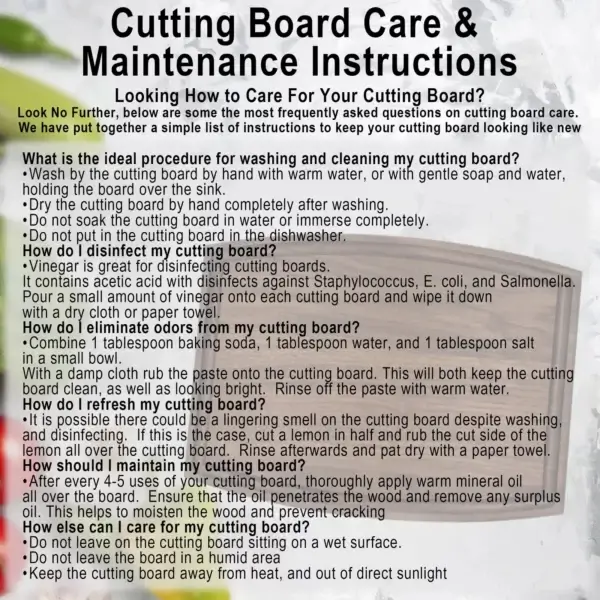 $74.95 – $89.95
Are you searching for a unique and meaningful gift for your family or real estate clients? Look no further! Our Personalized Family Gift, Real Estate Closing Gift is the perfect solution for you. This cutting board is not just a kitchen tool; it's a cherished treasure that adds a personal touch to your home.
Crafted from high-quality wood, this cutting board is durable and long-lasting. Its custom engraving feature allows you to add a personal touch, making it a wonderful gift for families and real estate clients. Whether you're a cooking enthusiast or someone who loves to host gatherings, this cutting board is ideal for various kitchen activities. It encourages skill development and creativity among users, making it a valuable addition to any kitchen.
Maintenance is a breeze with this cutting board. It's easy to clean and maintain, providing convenience for busy households. Its perfect size, and measuring Measurement, make it suitable for all age ranges and kitchen spaces. The unique design, featuring a special engraving, adds a touch of elegance to any kitchen decor.
This personalized cutting board also makes a thoughtful housewarming present for new homeowners. It's a practical and meaningful gift that will be cherished for years to come. Upgrade your kitchen and make your family moments even more special with our personalized cutting board.
Description
~ PERSONALIZATION On First Home Cutting Board ~
Please enter the text you desire to appear on your product in the "Enter the information to be personalized on the board" box.  We will utilize the font and design displayed in the product image shown above for your custom order. It is essential to double-check your spelling as the engraving will be the same provided by you.
Be sure to check your spelling and punctuation, as your engraving will appear exactly as you write it out for us!
We are unable to accept returns or provide refunds due to customer error.
We engrave each new home board upon request, resulting in distinct color variations. Our boards are personalized, exclusive, long-lasting, and possess a rustic, charming, and authentic appearance.
Also, Each piece of wood and its engraving are unique, making the boards one-of-a-kind. The natural color variations and organic characteristics contribute to the board's appeal and do not compromise its quality. To ensure safety, we utilize a food-grade mineral oil finish on every engraved cutting board.
Considerations for First Home Cutting Board:
To care for a new home gift board, simply hand wash it with mild soap and warm water and, about once a month (more often with heavy use) apply a liberal amount of food-grade mineral oil to keep it in optimal condition as Good as New.
Furthermore, we make all items to order, enabling a personalized touch and attention to detail. Additionally, we engrave each order upon receipt, ensuring meticulous craftsmanship and care for your custom cutting board.
We make all items to order.
How Long Does It Takes to Deliver Engraved Wood Board?
We engrave each order as we receive them. It usually takes around 3-5 business days for us to prepare your order for shipping. Lastly, please note that the Retirement Board derives from natural, non-stained wood, enhancing its unique and rustic charm. Consequently, your board may exhibit slight variations from the shown image, highlighting its individuality and natural beauty.