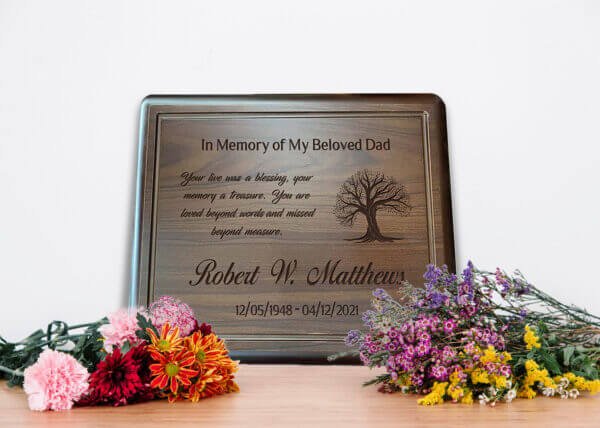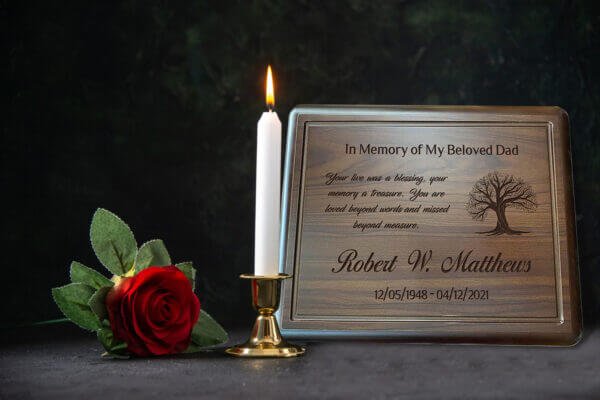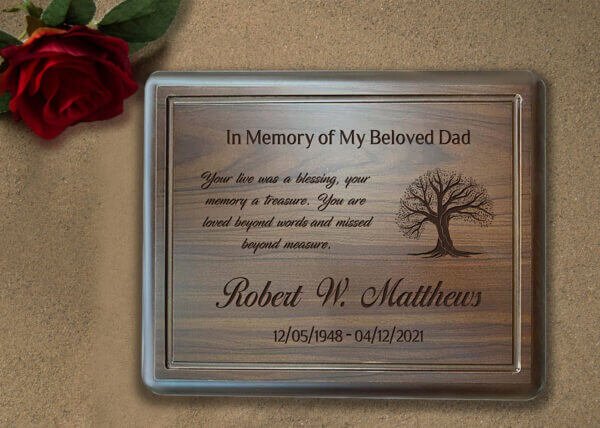 $44.95
Crafted with love and care, our Personalized Dad Memorial Gift offers a tangible connection to the memory of your loved one. Each item is personalized with its name, significant dates, or a special message, making it unique and deeply personal. The personalization captures the essence of your relationship, reflecting the depth of your love and the special bond you shared. Our memorial gifts are made from premium-quality walnut wood and are built to endure. The enduring craftsmanship guarantees their longevity, transforming these keepsakes into lasting symbols of the love that transcends life's physical boundaries.
Description
Introducing Asperadesign's collection of Personalized Dad Memorial Gifts, thoughtfully crafted to honor and remember your loved ones. Our Family Tree Memorial Gift captures their essence and keeps their memories alive.
Memorial Gift for Loss Materials:
Solid Walnut Wood plaque 7"x9"
~ Gift for Loss Personalization ~
Enter the text that you would like to have appear on your product in the "enter the information to be personalized on the plaque" box. So we will use the font and design in the product image shown above on your custom order.
Above all, be sure to check your spelling and punctuation, as your engraving will appear exactly as you write it out for us!
In addition, we will copy and paste the information into the design, providing exactly what you want to see on the board.
We are unable to accept returns or provide refunds due to customer error. ALL OUR PLAQUES ARE UNIQUE!
Our Wooden Plaque, part of Asperadesign's Memorial Gift for Loss collection, is crafted from natural, eco-friendly Black Walnut. This Personalized Dad Memorial Gift, composed entirely of Dark Walnut without sapwood, showcases the charming color variations of the wood. Unique in nature, each piece has its own pattern. Each plaque will be unique.
Engraving
In conclusion, walnut is a DARKER WOOD. The engravings will not show as well as they do on Cherry and Maple. We use a laser engraver that burns the wood. This means on the darker wood, the engraving will be more subtle-Memorial Gift for Loss, Goodbyes are Not Forever Remembrance Gift.