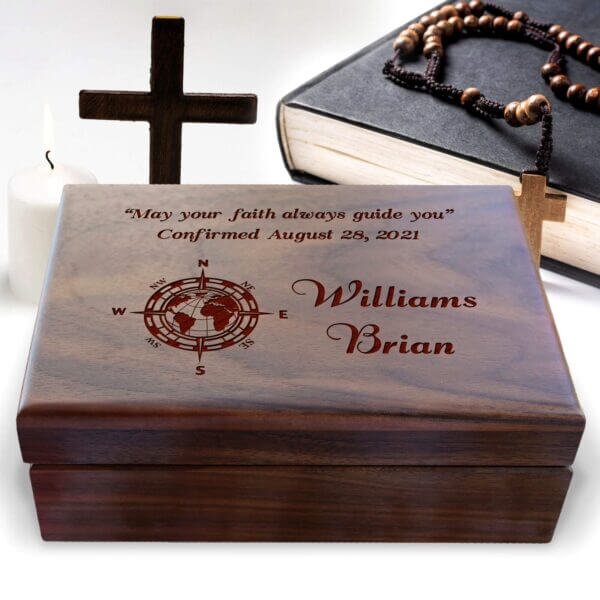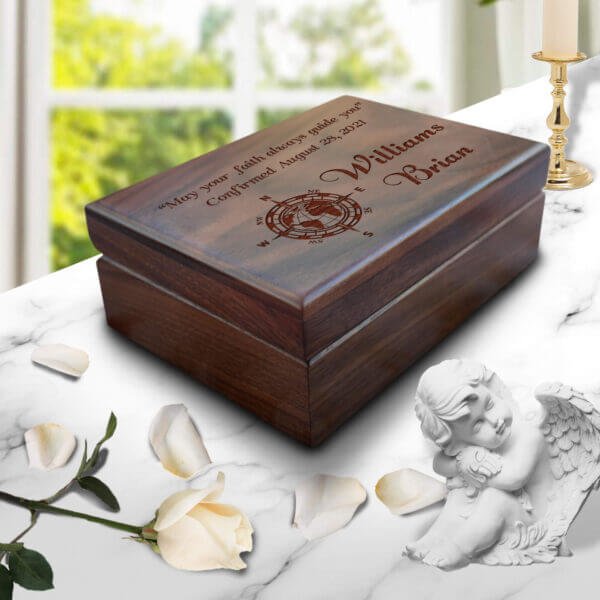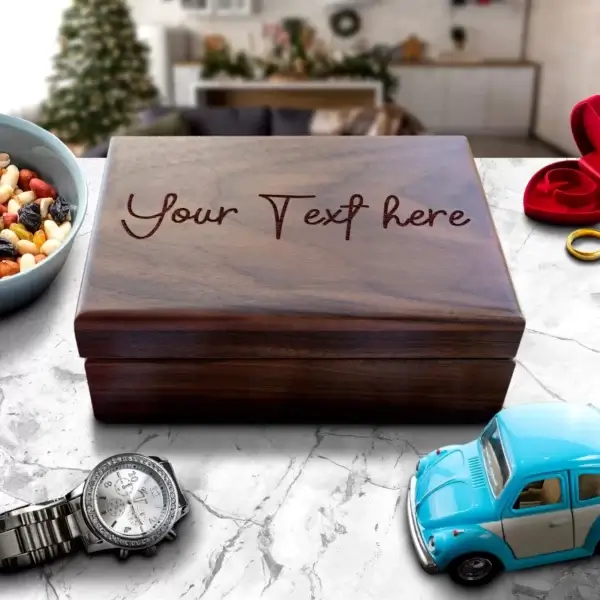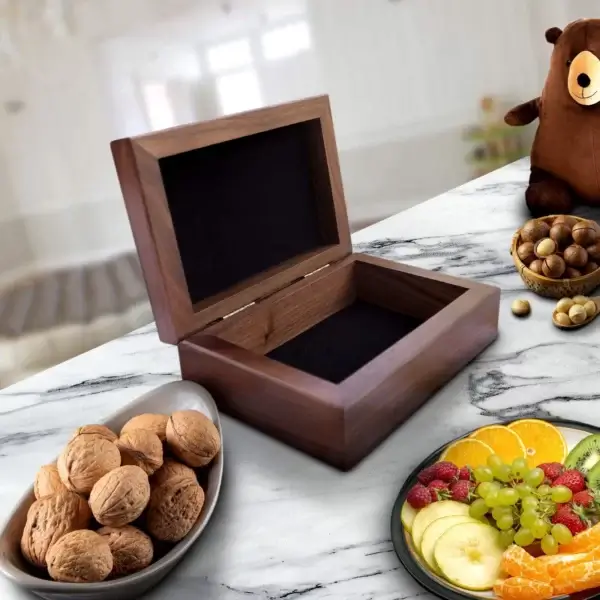 $84.95 – $99.95
Introducing our Engraved Confirmation Wooden Box for Baptism – the perfect combination of functionality and artistry. Each box is beautifully crafted with exquisite detail and offers the option to personalize it through engraving. Made with premium materials, these wooden boxes are not only beautiful but also durable. They can be used as both storage and decoration in your home, and make meaningful gifts for special occasions like Baptisms, Confirmations, and First Communion. Discover the perfect blend of beauty and utility with Aspera Design's collection today.
Description
Personalize your baptism or christening gift with our engraved confirmation wooden box, the perfect keepsake for that special occasion.
~ Engraved Confirmation Wooden Box Specifications ~
Materials: Solid Walnut Box
Medium Size:
-Outside Dimensions: – 7″ x 5″ x 2.5″
-Inside Dimensions: – 5.8″ x 3.7″ x 2″
Large Size:
-Outside Dimensions: – 9″ x 7.5″ x 2.5″
-Inside Dimensions: – 8.4″ x 5.9″ x 2″
~ PERSONALIZATION ~
In addition, Enter the text that you would like to have to appear on your product in the "enter the information to be personalized on the Wooden Box" box. Similarly, we will use the font and design in the product image shown above on your custom order.
Be sure to check your spelling and punctuation as your engraving will appear exactly as you write it out for us!
In addition, We will copy and paste the information into the design, providing you with exactly what you want to see on the box.
We are unable to accept returns or provide refunds due to customer error. Each Engraved Confirmation Wooden Box is engraved to order and will have natural color variations. So wooden box may not look exactly like the images provided, as each piece of wood and its engraving is one-of-a-kind. Organic variations in color are natural, desirable characteristics and do not affect the integrity of the products.
We make all items to order.
So we engrave each order as we receive them. It usually takes around 3-5 business days for us to prepare your order for shipping.
In conclusion, Personalize Baptism Christening Keepsake Memory Box, Holy Name First Communion Box for Boy, Bible Psalm Verse Gift for Confirmation Ceremony
Additional information
| | |
| --- | --- |
| Box Size Type | Medium Size 7x5x2.5 $84.95, Large Size 9×7.5×2.5 $99.95 |
| PLEASE SELECT YOUR PREFERRED DESIGN | Design# 1, Design# 2, Design# 3, Design# 4 |