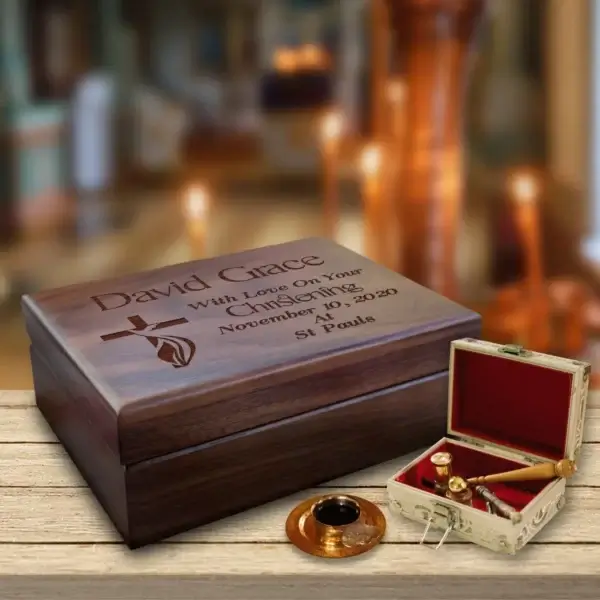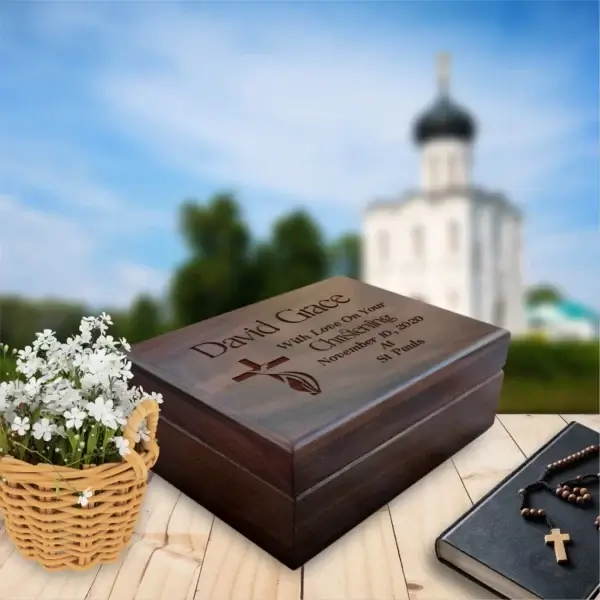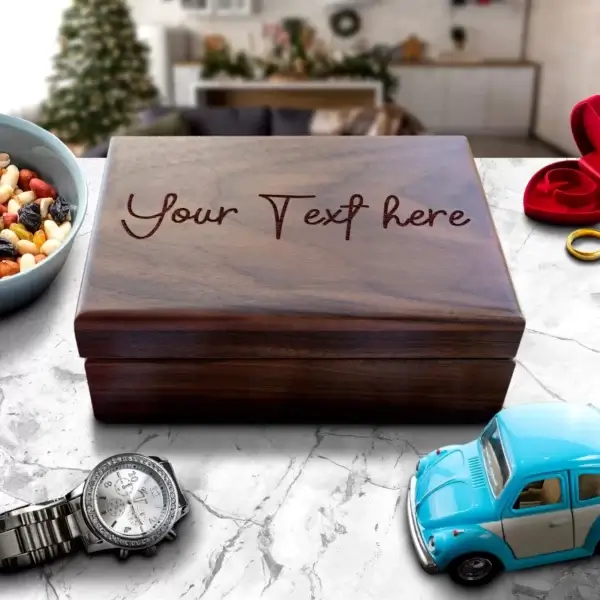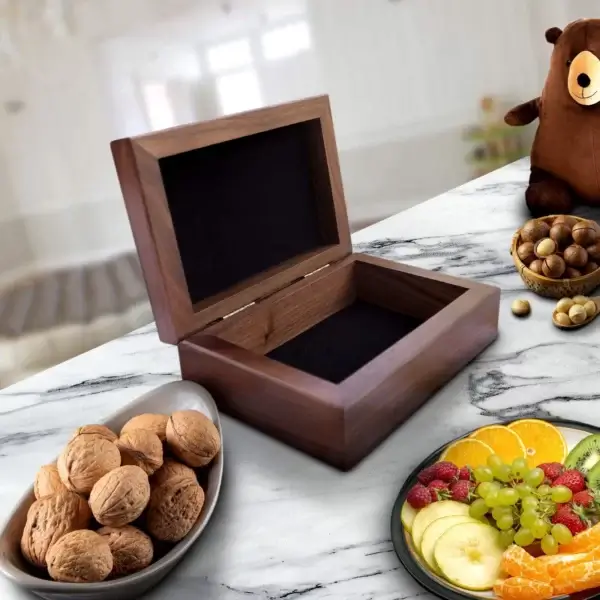 $84.95 – $99.95
Looking for a meaningful and lasting gift for a toddler? Aspera Design Merge Mansion Baptism Keepsake Boxes are the perfect solution. These boxes are modular, stackable, eco-friendly, and come in various sizes and colors. They include 3 wooden puzzle pieces that inspire imaginative play in children, encouraging creativity and cognitive development. Suitable for nursery and kids' room conditions, these boxes are easy to use and come with unique features designed to solve your organization and storage needs. They make a perfect gift for special occasions like First Communion, Baptisms, and Birthdays. Baptism Keepsake Box  by Aspera Design are a perfect and lasting gift for infants and toddlers. They are modular, stackable, and available in various sizes and colors. Made with sustainable materials, they provide eco-friendly benefits and sturdiness. The set includes 3 wooden puzzle pieces that inspire imaginative play possibilities, fostering creativity and cognitive development in children. These elegant keepsake boxes are ideal for special occasions and make a meaningful gift choice for both boys and girls.
Description
About Baptism Keepsake Memory Box
~ Item Specifications ~
Materials: Solid Walnut Box
Medium Size:
Outside Dimensions: – 7″ x 5″ x 2.5″
Inside Dimensions: – 5.8″ x 3.7″ x 2″
Large Size:
Outside Dimensions: – 9.5″ x 7″ x 2.5″
Inside Dimensions: – 8.4″ x 5.9″ x 2″
~ PERSONALIZATION ~
Enter the text that you would like to have to appear on your product in the "enter the information to be personalized on the Wooden Box" box. We will use the font and design in the product image shown above on your custom order. Order now . Please keep in mind 2 things before ordering to use.
Firstl, Be sure to check your spelling and punctuation, as your engraving will appear exactly as you write it out for us!
The information will be copied and pasted into the design, therefore providing exactly what you want to see on the box.
We are unable to accept returns or provide refunds due to customer error.
Secondly, Each custom Wooden Box is engraved to order and will have natural color variations. Wooden Box may not look exactly like the images provided, as each piece of wood and its engraving is one-of-a-kind. Organic variations in color are natural, desirable characteristics and do not affect the integrity of the products.
Who Should Buy Baptism Keepsake Memory Box
The personalized baptism keepsake memory boxes are for specific religious occasions and ceremonies. This box is for families celebrating the christening of a child. It serves as a special keepsake to commemorate the child's entry into the Christian faith. Parents, godparents, or family members may use this box to store mementos. Such as a baptismal certificate, a small Bible, a rosary, or other religious items.
Also, This box is ideal for individuals preparing for the sacrament of confirmation. It can also serve as a thoughtful gift box for presenting a Bible or other religious gifts for confirmation.
Overall, these boxes are for individuals and families participating in events such as baptisms, christenings, first communions, and confirmations. They provide a special place for storing, and preserving items and serve as meaningful mementos.
Furthermore, We engrave each order as we receive them. It usually takes around 3-5 business days for us to prepare your order for shipping.
WALNUT BOX ARE MADE OF NATURAL, NON-STAINED ORIGIN OF THE WOOD YOUR BOX MIGHT LOOK DIFFERENT FROM WHAT IS SHOWN-Baptism Keepsake Memory Box.
Also, Dont forget to check our other collection for "Personalized Memory Box"
Additional information
| | |
| --- | --- |
| Box Size Type | Medium Size 7x5x2.5 $84.95, Large Size 9×7.5×2.5 $99.95 |
| Select Box DesignPLEASE SELECT YOUR PREFERRED DESIGN | Design# 1, Design# 2, Design# 3, Design# 4 |