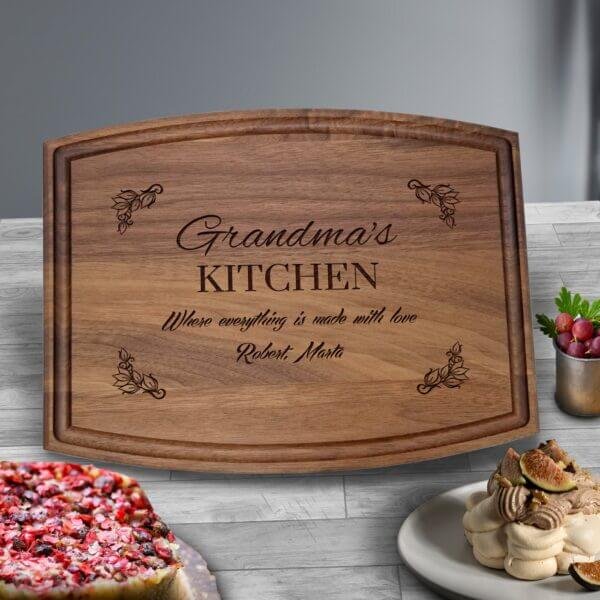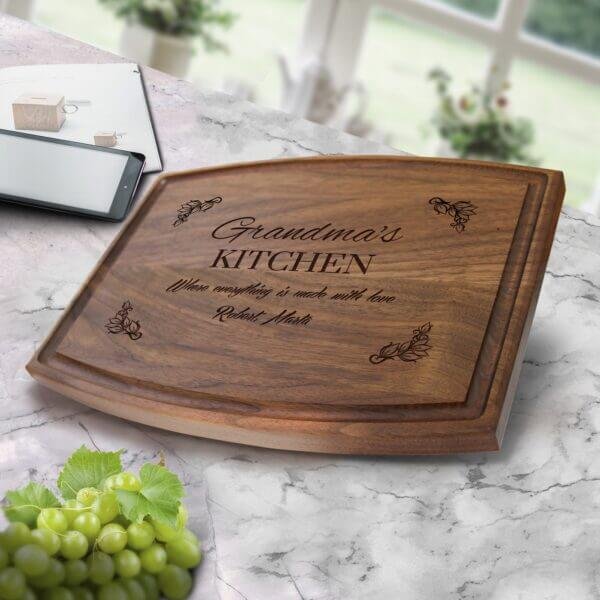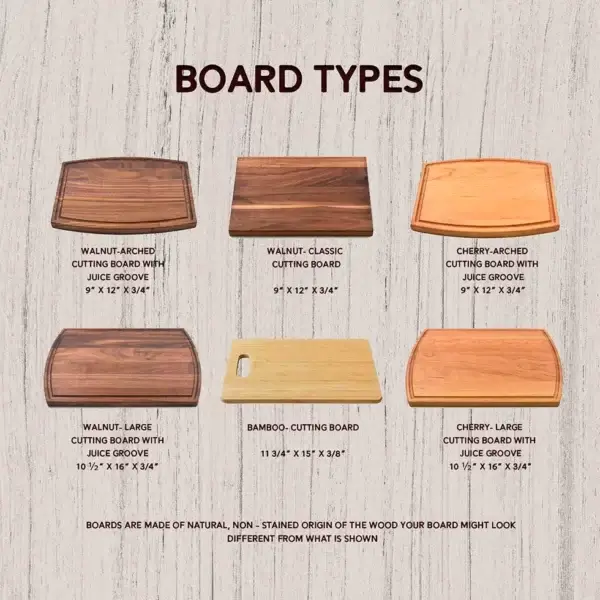 $74.95 – $89.95
Looking for a personalized and thoughtful gift for a special woman in your life? Check out Aspera Design Store's Creative Cutting Board Engraving Ideas. Made from high-quality hardwood, these cutting boards are durable, practical, and come in elegant gift boxes. Personalize with a special date, quote, or message to create a unique and heartfelt gift that will create unforgettable memories. These cutting boards strike a balance between beauty and functionality, enhancing the aesthetics of any kitchen. They're also easy to clean and maintain, making them convenient for everyday use. Transform ordinary kitchen tasks into expressions of love with Aspera Design Store's Creative Cutting Board Engraving Ideas.
Description
– PERSONALIZATION- Personalized Mom's Board
~ PERSONALIZATION On Personalized Mom's Board ~
Please enter the text you desire to appear on your product in the "Enter the information to be custom wood board " box.  We will utilize the font and design displayed in the product image shown above for your custom order. It is essential to double-check your spelling as the engraving will be the same provided by you.
We are unable to accept returns or provide refunds due to customer error.
We engrave each new home board upon request, resulting in distinct color variations. Our boards are personalized, exclusive, long-lasting, and possess a rustic, charming, and authentic appearance.
Also, Each piece of wood and its engraving are unique, making the boards one-of-a-kind. The natural color variations and organic characteristics contribute to the board's appeal and do not compromise its quality. To ensure safety, we utilize a food-grade mineral oil finish on every engraved cutting board.
Considerations for Personalized Mom's Board:
To take care of the kitchen personalized board, simply hand wash it with mild soap and warm water and, about once a month (more often with heavy use). Also, Apply a liberal amount of food-grade mineral oil to keep it in optimal condition and as Good as New.
Furthermore, we make all items to order, enabling a personalized touch and attention to detail. Additionally, we engrave each order upon receipt, ensuring meticulous craftsmanship and care for your custom cutting board.
We make all items to order.
How Long It Takes to Deliver Mom Wood Cutting Board
We engrave each order as we receive them. It usually takes around 3-5 business days for us to prepare your order for shipping. Lastly, please note that the mom's personalized board derives from natural, non-stained wood, enhancing its unique and rustic charm. Consequently, your board may exhibit slight variations from the shown image, highlighting its individuality and natural beauty.